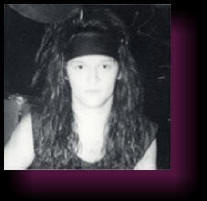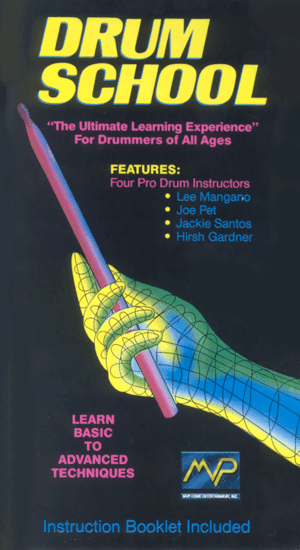 In section I of the video, Lee Mangano, from "NRG", breaks down different rudiments in three different meters. Arm and wrist exercises are featured along with back-sticking techniques.

In section II, Lee mixes all of the rudiments into different rhythms in exercises designed to better your concentration level, control and stamina...
Who is Lee Mangano?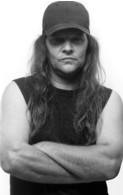 Lee Mangano at age fourteen began his formal musical training by joining the Regal Crownsmen Drum & Bugle Corps in Rhode Island. The education and discipline requirement of a traditional drum and bugle corp. is quite intense. Countless hours of rehearsal, drills, and exercises, prepare them for competition.
It is not unusual for these competitions to take place in stadiums under adverse conditions such as extreme heat or rain. The competitors are dressed in full band uniforms with the drummers carrying an extraordinary amount of heavy equipment. They are scored on their performance, appearance, and the execution of musical programs. Drum Corp. is the military academy of musical training. There is no better training in the entire music world. Lee Mangano studied at Brown University with Mark Parmet and Joe Pet, well-known member of the Joe Perry Project, provided additional training.
Ever the organizer, Lee longed to play drums professionally and to tour the country with his own original band. He formed NRG when he was 20 years old and led the band on tours and concerts with bands such as Extreme, Kix, Blue Oyster Cult, Wendy O'Williams, Judas Priest, Nazareth, and many more. NRG's recording experience includes the soundtrack for a major motion picture entitled "Transformers". This animated cult hit featured the voices of Orson Welles, Judd Nelson, Leonard Nimoy, and Robert Stack. The soundtrack included cuts by Rick Derringer, Spencer Proffer of Quiet Riot and more.
Through his connections in the music industry, Lee Mangano began to journalize educational information provided by many of the best drummers in the industry. Lee began teaching over fifteen years ago. He realized early on that most books and videotapes were lacking in content, production value, and educational results. He searched for better methods of communication between teacher and student. He learned from his charges and documented educational concepts that made a difference. In addition, he sought the expertise and advice of videographers and filmmakers about the best way to film and present educational material.
In 1989 Lee Mangano launched Drum School, Inc., a company dedicated to providing drummers with the tools essential to the mastery of the instrument. He has finished production on the first two volumes of a thirteen volume educational series offered on VHS and DVD, which was distributed by MVP. Drum School Volume II Hand & Foot Combinations - Applying Rudiments to the Drum Kit is newly released and now available on DVD along with a 72-exercise companion booklet and CD.
Lee designs equipment such as drumsticks and practice pads. Currently, he is developing an entire line and catalogue for Drum School.
Lee Mangano's Drum School is endorsed by
Ddrum/Clavia

Evans Drumhead

s

Trueline Drumsticks
Drum School is poised to achieve domestic and international success. It has capitalized on the viable "home learning" industry as well as a healthy core market of drummers and musicians throughout the globe.
Want to be a
great drummer?
Then don't miss
the learning experience
of your life with


Email lee@area403.net

Copyright ©1989 by DRUMSCHOOL - ALL RIGHTS RESERVED
Order Online Now! or Mail Order Now!